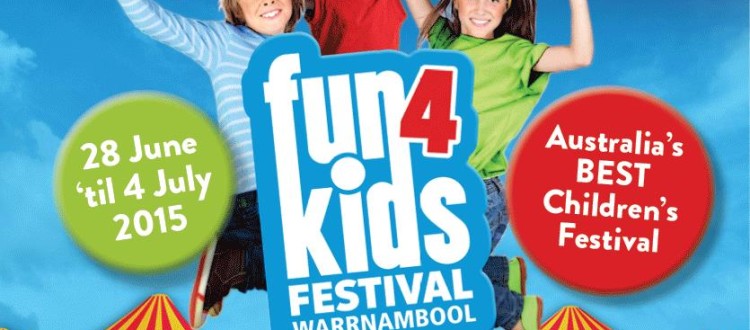 Australia's Best Children's Festival!
Fun4Kids Festival is a Warrnambool based children's festival made up over 80 live performances and an incredible array of kids activities throughout amazing zones….everyone in the family will be entertained!
With so many things to do in one location, you can choose your own adventure and enjoy the Festival at your own pace. The festival is a week long extravaganza of fun; you can even choose how long you attend for!
Just like a theme park… there's one entry fee and then you're ready to explore the Festival! Kids are offered fun interactive workshops, games and activities within each themed zone and a selection of the best children's entertainment from Australia and around the world – on two state of the art performance stages.
The 2017 festival will be home to an incredible line up of performers and activities, and it's perfect for children aged 2-12 years!
It really is the best family holiday activity in the winter school holidays for families all over Australia.
Be sure to guarantee your stay with Gallery Apartments Warrnambool by booking your accommodation today. CLICK HERE to view available rooms and rates.